Cosmetic Dentistry in Folsom, CA
If you want to improve your smile with cosmetic dentistry, exploring your options for treatment can seem confusing at first. However, this popular and effective facet of dentistry has a few common procedures which, thanks to their versatility, can treat many aesthetic dental issues. Find out more about cosmetic dentistry with Dr. Shaina DiMariano at DiMariano Family Dentistry.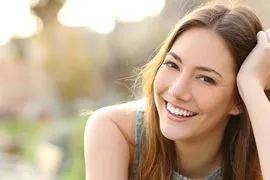 Cosmetic Dentistry Procedures
Get the smile you've always wanted with cosmetic dentistry at our Folsom, CA office. Call (916) 983-6655 to schedule an appointment with DiMariano Family Dentistry!